I'm just someone with a passion for taking on ventures worthy of sleep deprivation. Born in the UK, I grew up in T&T from the age of 2yrs. I possess a B.Sc. in Business Management, and a UK based MBA, but, I count my work and life experiences as greater assets. I spent most of my career as a Caribbean Regional Manager for a Multi-national where I grew to appreciate how great talent comes in many different human packages. After living 5yrs in Dominican Republic I returned to T&T in 2008. Now my Spanish is fast fading but my Trini Dialect is A+. My family is small but great; just my "spicy" +90yrs old Montserratian Mom who still teaches math's and is now learning French, my lovely Trini wife who enjoys teaching yoga, and our daughter who's ready for the toddler olympics.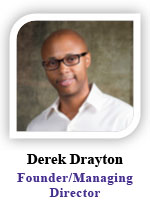 Qualified accountant under both the Association of Chartered Certified Accountants (ACCA) and Association of Accounting Technicians (AAT) professional bodies in the United Kingdom with over 24 years working experience, including 19 years within the oil and gas industry with multi-national corporations.
With no kids to pack for I'm an avid traveller with a mission to experience as much of the world and its peoples as possible. I am also a diehard sports enthusiast and carnival "Mask-man".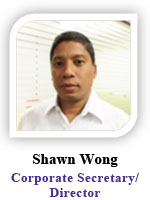 I'm one of the few in T&T who doesn't work for a living because I love what I do. I like not having to report to anyone, with the exception being my wife (naturally). Lately I'm having to report to Derek Drayton, but I can live with that. Coincidentally, I picked up photography as a hobby in my youth; even enrolled in a correspondence course- and now I wish I had finished it...
Born in T&T, I studied business and accounting, moved to the New York where I lived 10 years and moved back in 2010. Today I'm a full time web designer with a wife and two kids living on a poultry farm in South Trinidad, loving the open space, quietness, and clean air.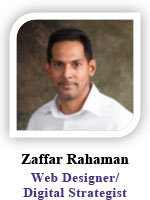 I am a Professional Photographer with a passion for photographing pregnancy and the changing faces of children. I specialize in newborn photography and take great time and care when capturing these precious little beings. I have six "angels" of my own and they keep me both young and very busy all at the same time.
I also have a weakness for beautiful flowers and often spend hours in the zoo and gardens capturing their beauty. I love to travel throughout our two beautiful islands with my family and experience their magnificence.