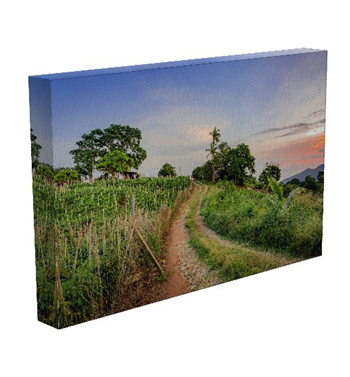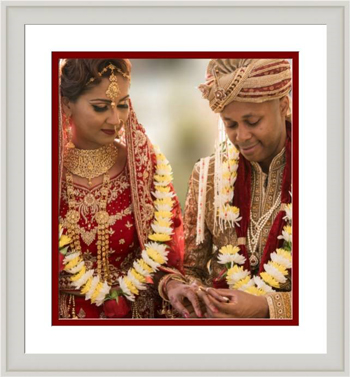 PRODUCT: CANVAS AND PAPER REPRODUCTIONS
Reproductions are a copy of an image made mechanically, on Canvas or Paper, without involving the artist or photographer.
STANDARD QUALITY REPRODUCTIONS
CANVAS: Made of 100% synthetic fibers, this canvas is non-woven, economical and provides an excellent finish. It is flexible enough to withstand stretching while framing. It is recommended for higher levels of water resistance.
PAPER: Bright White Art Paper, designed for reproducing photographs and works of art.
PREMIUM QUALITY REPRODUCTIONS
CANVAS: These are Giclée canvas high quality reproductions using the best quality printer, canvas and ink. Giclée prints are printed on archival quality canvas (white poly-cotton blend), which means that they may last for over 100 years! The prints are laminated to add protection from U.V, help seal out moisture, and make it easier to clean and dust.
PAPER: Bright White Fine Art Paper (white cotton art paper) is tailored for FineArt printing to produce impressive reproductions with vivid colours, deep blacks and exceptional detail. The acid free Fine Art paper meets exacting requirements for age resistance and is excellent for reproducing photographs and works of art.
PRODUCT: ORIGINAL ARTWORK
A work produced by an artist's hand; this excludes mechanical or digital copies, prints, and other reproductions.
PRODUCT FORMATS: original artworks are only offered for sale by NativeMirror in the original format (rolled or wrapped or framed) supplied by the Artist. NativeMirror will not frame or transform any original artwork.
CANVAS/PAPER/OTHER MEDIUM: Every Artist individually selects their preferred medium (i.e. canvas/paper/other) and the quality of the same. As NativeMirror does not control the choices of Artists the quality of the mediums used for Original Artworks may vary.